With just a few weeks to the upcoming major I am going to describe the current information what we know, my predictions and what is wrong the current status of the earlier known legends of CS Sweden that have been falling behind for some time now.
The Starladder Berlin Major 2019:
There are just a few weeks now before the first teams are going to play for survival in the biggest tournament of the year in CS with the new challengers stage starting at august 23rd and the tournament runs until September the 8th with a winner of 500.000 dollars and a spot in the next major legend status
Places and prizes:
1st place: 500.000 USD and a spot in Legends stage in the next major
2nd 150.000 USD and a spot in Legends stage in the next major
3rd – 4th 70.000 USD and a spot in Legends stage in the next major
5th – 8th 35.000 USD and spots for Legends stage in the next major
9th – 11th 8750 USD and a spot in Challengers stage in the next major
12th – 14th 8750 USD and a spot in the challengers stage at the next major
15th – 16th 8750 USD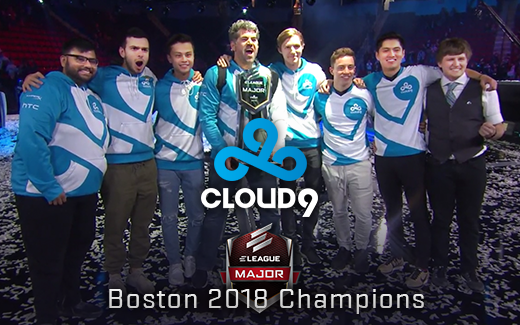 The format for the tournament is going to be the Swiss System where the top 8 going to the next stage and the bottom 8 teams are eliminated from the tournament. All matches are going to played in a BO1 except elimination and advancement matches are in BO3.
Participants:
New challengers stage:
Team Vitality
AVANGAR
G2 Esport
Complexity Gaming
HellRaisers
Mousesports
NRG Esport
forZe
Grayhound Gaming
CR4ZY
FURIA Esports
Syman Gaming
TYLOO
North
DreamEaters
INTZ eSports
New Legends stage:
Astralis
ENCE
Natus Vincere
MIBR
FaZe Clan
Team Liquid
Renegades
Ninjas in Pyjamas
This major is special because its actually at the same time the 15th major sponsored by valve themselves, even though its still with the same amount of money. If you look carefully after which teams are in this tournament you might be seeing if you have been following for some time that more and more teams from all around the world are beginning to compete against the earlier known master from Europe. Now America is following up close and the best right now and some Asian teams like forZe and TYLOO are joining the absolute elite now.
My predictions:
This major I think is going to be really special because many of the teams are right now boot camping (nothing new there) but CSGO have in the players vacation just released a big update with a lot of changes on their newest added map vertigo and some minor fixes as always on other maps. These big changes on vertigo I think is going to play a big role for some teams because nobody have been played the map with that setup before so its going to be new for everyone. I think that any of the new teams are going to have a potential big chance to get into the legends if they are planning carefully and cautious.
I think that north,CR4ZY, Mousesports and vitality should move on in the tournament because I think they have been playing really well the last months and are some of the best in the group, even though their matches will be very close and we could eventually see a lot of unexpected teams move on instead because of the some of the big changes on vertigo maybe.
In new legends stage I am having some trouble to decide which teams could move on. I really don't know other teams than Liquid that should be in playoff without some big problems. Astralis I expect to go into playoff. Other than that most teams have been off for some time I think and having been playing up to their level they could back in time.
Other than that I think that most matches are going to be close and might be unpredictable because of some updates that's changed the game and we have been seeing more and more teams that are coming from nothing and coming up with new stats never seen like quatum bellatore fire in the eleague major 2017 where the team went from the open qualifiers playing on a gaming café to go into the top 16 teams in the major.
Swedish CSGO problems:
For a long time now about 1 year to 1,5 the Swedish teams of counterstrike that back in time dominated the scene are struggling to even reach the major right now and there might be several reasons why this are happening. First of all many of the current players from Sweden on the top teams are old 1,6 legends and have been playing for many years so they could just be outdated, but I believe that even though people get older they still have a chance to play at the top if they keep the motivation. One of the other debated topics right now is that the Swedish are lacking on in-game leaders. Right now the general team structure for the Swedish teams are shaking not sure who has what role and such while the old in-game leaders are maybe getting a little behind in creating now tactics and new ways to play as the other teams have no problem with. So there are a lot of different reasons that they are behind right now but I believe its just a period before they come back again strong but we will probarbly have to wait 1 year or so before we see the big changes.